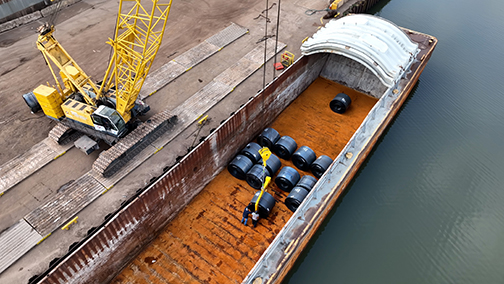 Tri Coastal Trading offers Stevedoring, Terminal Handling and Short Term Storage for coils and other finished steel products.
Our terminal has barge and Union Pacific rail access where we provide transfer services for barges, railcars and trucks.
We can help our customers manage their supply chain and more efficiently move material into their operation.
Utilize our staging areas and heavy lift capacity ( 160 ton crane) we have the capability to get the job done safely and efficiently.
We get the job done safely and more efficiently.